Meet Head of Recoveries Lee Scott
Lee Scott talks debt recovery and credit management and how he brings a 30-year debt litigation career to bear on delivering outstanding results for customers.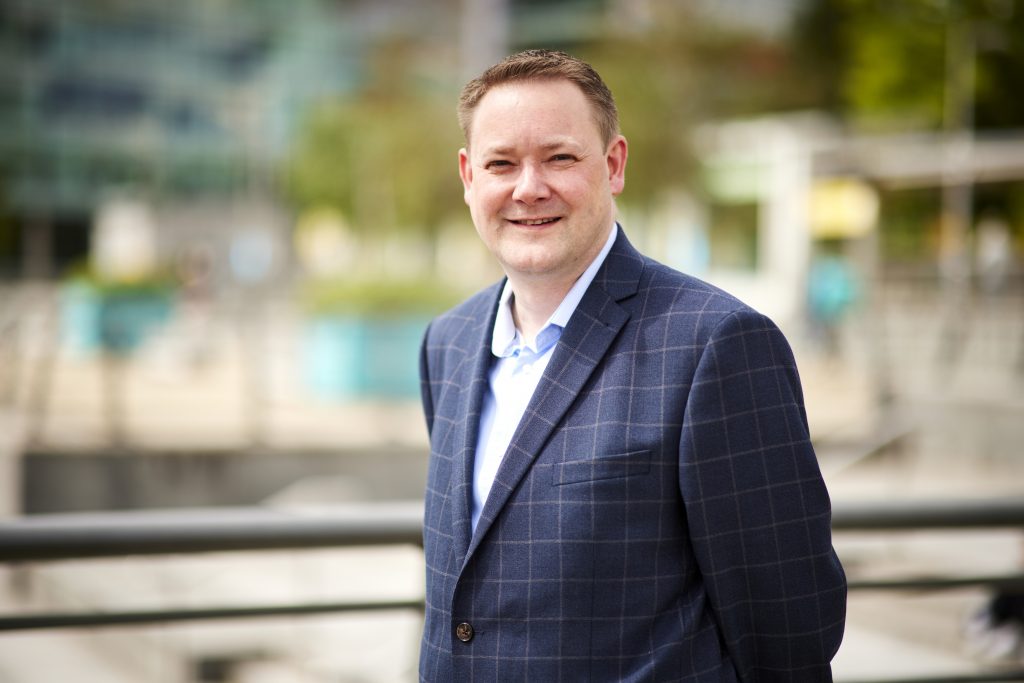 Can you explain what you mean by a problem-solving approach to jobs?
The first thing I always ask myself is what obstacles are currently preventing a debt from being paid and what can I do to remove them. It helps us to focus on what's important and get on with resolving it as soon as we can. There is always an emphasis on taking positive action quickly for clients who are often at a crisis point with their businesses when we are called in.
What is your primary role?
My job is to develop effective recovery strategies using a combination of pre-legal and legal collection methods to maximise recoveries of funds owed to clients.
What happens when it's not possible to make a recovery?
There will always be cases that cannot be resolved at a "pre-legal" level. When you are faced with that situation, I will always provide clients with an honest and transparent opinion about the merits of a case. I have the skill set and experience to enable me to provide advice as to whether a case is suitable for litigation, taking into account the costs that are likely to be incurred versus the prospects of a successful outcome/recovery.
How important is it to avoid protracted and costly litigation?
Obviously it's very important for a business owner already mired in financial difficulties, and if we can deliver it, drawing on our wealth of legal collection experience and skills, we would look to do so every time.
Is there a good recent example of this?
Yes, we were dealing with a business which supplied a range of salmon products to a range of major supermarkets, independent delis, and farm shops, but unfortunately, the business looked set to enter administration following the loss of a significant contract. 
As part of a pre-admin brief we took immediate charge of the sales ledger to give them the best chance of collecting debts.
We quickly realised that one of the key accounts owed the business a substantial six-figure debt and whilst they had indicated that some of the debt was disputed, they had failed to provide any details or documentation.
Given that in the absence of any engagement, it was likely that legal proceedings would be necessary, we wrote to the debtor drawing their attention to the Practice Direction for Pre Action Conduct and Protocols, which states that the Court has the power to impose sanctions on parties if they fail to comply with the direction, which includes not providing details of any purported dispute when requested.
As a result, we got speedy agreement on and payment in a full and final settlement within the first 14 days of the administration and completely avoided any legal proceedings.
How does this work fit within the wider CRM skill set?
It enhances the already excellent pre-legal offering at CRM and provides highly effective outcomes for clients.
Is it common to have such an experienced litigation practitioner in a pre-legal debt recovery company?
Not really. The management team at CRM saw an opportunity to bring me in and add three decades of experience in all aspects of commercial and consumer debt recovery gained at several national Top 100 law firms. I have worked with a large and diverse client base, ranging from small SMEs to large national organisations in both private and public sector. There is not much I have not seen. It is a real USP for the business with multiple benefits for clients.
What have you brought from that background to your Head of Recoveries role at CRM?
Expertise in credit management and credit control. A wealth of experience of both pre-legal and legal recoveries. I am highly familiar with legal debt recovery procedures, issuing claims, judgment and enforcements, corporate and personal insolvency processes. Experience in litigation, including contractual disputes and enforcement of director guarantees, also comes in very handy as does experience in dispute resolution, including mediation and other forms of alternative dispute resolution.